Gift Card
$25.00 – $100.00
Want to give the best gift ever to that special tall, slim man in your life but having trouble choosing the right shirt? Try a gift card instead! No cards are actually mailed out, it's just sent via email after you checkout. You can print the email or forward it to the recipient. Or if you prefer, just include his email below and it will get sent directly to him. We promise…he'll be glad you did!
Customer Reviews
Write a Review
Ask a Question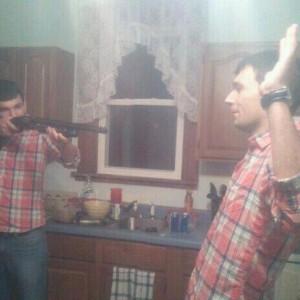 CS
02/06/2022
Collin S.

US
WOW. For a tall, skinny dude like myself, this is the only place I buy clothes
I have been shopping with TallSlim Tees's for a couple of years...these are the only shirts I buy now. I am sure some can relate to this: It doesn't matter how cool the shirt looks (design wise), if it doesn't fit right, I am not going to wear it. I have NEVER had this problem with TallSlim Tees. I am not just trying to provide lip-serivce, they are just that nice. I cannot thank them enough for providing great fitting Tees for a under represented demographic such as us: Tall, Slim Dudes! Thanks guys!
01/07/2022
Danielle b.

US
Gift card
I always get my husband a gift card from TallSlim tees whenever there's a holiday or special occasion. He is 6'6 and says these tees are the only shirts that fit. He's had trouble his whole life finding clothes long enough and now his search is over!
12/27/2021
Jacki D.

US
Great product !
Awesome!! Fast shipping and good product!